Archaeologist & Heritage ADvisor
MA (Archaeology), University of Melbourne
BA (Hons) in Archaeology, University of Melbourne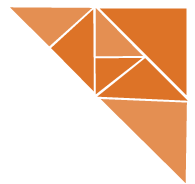 Joanna is a highly qualified archaeologist and Heritage Advisor with over fifteen years experience working in Australia and internationally. After completing her Masters degree, Jo has worked in both historical and Indigenous archaeology in Victoria and has successfully managed and authored numerous cultural heritage management plans (CHMPs), cultural heritage assessments (CHAs) and archaeological surveys across diverse environments.
In addition to her experience working on Indigenous and historic excavations, Jo has participated in excavations of the Chalcolithic, Early Bronze and Iron Age in Turkey and has published articles on Near Eastern archaeology in international journals. Her key areas of study include prehistoric archaeology, ancient cultures and cultural heritage management and she has a particular interest in the growth and development of urban society.
​
Membership
Recognised Cultural Heritage Advisor under the Aboriginal Heritage Act 2006
Full Member of the Australian Association of Consulting Archaeologists (AACAI)
Member of the Australasian Society for Historical Archaeology (ASHA)
​
​
Full CV available upon request.
​
​