Bachelor of Archaeology, La Trobe University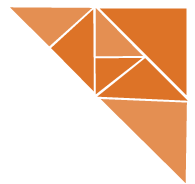 After completing her Bachelor of Archaeology from La Trobe University, Kathryn joined the ArchLink team in 2016 as an assistant Archaeologist. Since then she has successfully co-authored serveral cultural heritage assessments (CHA) and cultural heritage management plans (CHMP) and is a valued member of our report writing team.
Prior to obtaining archaeological positions at ArchLink Kathryn participated in several large scale Victorian and international archaeological excavations giving her invaluable experience in all aspects of field archaeology.
​
Kathryn's key area of interest is in organic materials, particularly zooarchaeology, making her an important part of our cultural heritage team. Kathryn is assisting with the cataloging and analysis of the organics assemblage from the 2018 Melbourne Metro Rail Tunnel Project which is being managed by ArchLink on behalf of Andrew Long and Associates.
​
Full CV available upon request.
​
​