Masters in Cultural Heritage (MA) Deakin University
Bachelor of Arts (BA) with Honours in Archaeology, LaTrobe University
ARCHAEOLOGIST & ARTEFACT SPECIALIST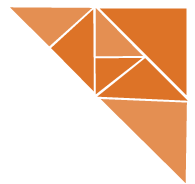 Natalie is a highly qualified archaeologist who provides archaeological heritage expertise to several heritage companies.
Natalie has extensive experience providing client management for various heritage based projects including due diligences, heritage impact assessments, conservation management plans (CMPs) and Aboriginal Cultural Heritage Management Plans (CHMPs).
As part of her role at ArchLink, Natalie undertakes object management including significance assessments and cataloguing and contributes to conservation and interpretation. Natalie is co-managing the cataloguing and analysis reports from the Melbourne Metro Tunnel Project artefact assemblage.
​
Memberships
Recognised Cultural Heritage Advisor under the Aboriginal Heritage Act 2006
Australasian Society for Historical Archaeology (ASHA),
Museums Australia
Dry Stone Walling Association of Australia
Geelong Historical Society.
​
​
Full CV available upon request.
​
​