SENIOR ARCHAEOLOGIST,
heritage advisor &
conservator
Masters of Cultural Materials Conservation, University of Melbourne (2018)
BA (Archaeology), La Trobe University (2015)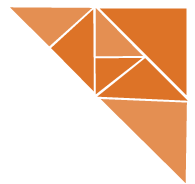 As an archaeologist and Heritage Advisor for ArchLink, Celeste works across different aspects of both indigenous and historic archaeology. Celeste has experience in supervising cultural heritage management plans (CHMPs), archaeological surveys and cultural heritage assessments (CHA).
In addition, Celeste is also an objects conservator. Upon completing her MA she worked internationally for a private conservation practice, and on numerous archaeological projects as both archaeologist and site conservator within Australia. She has a special interest in the conservation of archaeological material, specifically metals.
Membership
Recognised Cultural Heritage Advisor under the Aboriginal Heritage Act 2006
The Australian Institute for the Conservation of Cultural Material (AICCM).
​
Full CV available upon request.
​
​