ARCHAEOLOGIST & ARTEFACT SPECIALIST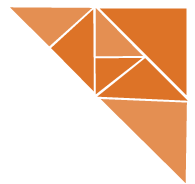 ARCHAEOLOGIST & ARTEFACT SPECIALIST
ARCHAEOLOGIST & ARTEFACT SPECIALIST
Bachelor of Archaeology (Hons), La Trobe University (2015)
Felicity has specialised in historic artefact cataloguing and analysis since graduating in 2015, including the Metro Tunnel (South) Archaeology Project (as Artefact Manager with Ochre Imprints), and the Carlton United Breweries 2 project. Felicity also has consulting experience as a Technical Officer and Heritage Advisor, where she focused on providing Due Diligence advice, as well as assisting with historical and Aboriginal fieldwork, larger projects and CHMPs.

Felicity has been published in the 2019 volume of Australasian Historical Archaeology, and has presented at the 2018 ASHA/AIMA conference, as well as at the 2019 Victorian Archaeology Colloquium.
​
When not cataloguing or report writing, Felicity enjoys spending time with her husband and two (very cheeky) senior terriers.
​
​
Memberships
Recognised Cultural Heritage Advisor under the Aboriginal Heritage Act 2006
Australasian Society for Historical Archaeology (ASHA)
​
Full CV available on request.
​
​