BA (Hons) Archaeology, University of Melbourne (1993)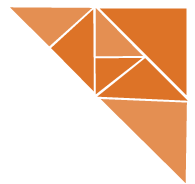 ​
​
With over twenty years experience in local archaeology and heritage, Sarah is one of Melbourne's most highly qualified and respected Cultural Heritage Advisors. The author of over one hundred approved reports, including CHMPs, historical archaeological assessments and large scale excavation reports, Sarah is considered an expert in all aspects of local archaeological heritage.
Sarah's professional focus has been on the archaeology of the modern city and much of her work has been in an urban context. She has directed numerous large scale archaeological excavations of historical sites in Melbourne, Geelong and Albury prior to development getting underway. As a result, Sarah has developed ArchLink into the preferred cultural heritage advisor to many local councils and developers.
​
Sarah has also developed a passion for identifying Aboriginal stone tools, sensitive landforms and areas of cultural heritage significance. And maintains strong relationships with Registered Aboriginal Parties and Traditional Owner groups.
Membership
Recognised Cultural Heritage Advisor under the Aboriginal Heritage Act 2006
Full Member of the Australian Association of Consulting Archaeologists (MAACAI)
Australasian Society for Historical Archaeology (ASHA)
​
Full CV available upon request.
​