ARCHAEOLOGIST & ARTEFACT SPECIALIST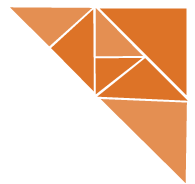 ARCHAEOLOGIST & ARTEFACT SPECIALIST
Bachelor of Humanities and Social Science (Hons), La Trobe University,
Majoring in Archaeology and Chinese Language
Zvonka has over 20 years of experience as an archaeologist, working within government, public and academic sectors. As well as directing and supervising numerous excavations, surveys and monitoring projects, she has had the opportunity to complete artefact analysis with regards to a broad range of historical and Aboriginal heritage sites. Her primary focus is on urban based artefact analysis, in particularly ceramics and small finds, however her skills extend across a variety of artefact groups, and across topics of biography, identity and the development of Melbourne and the state.
​
As part of her role at ArchLink, Zvonka is co-managing the cataloguing of the Melbourne Metro Tunnel Project artefact assemblage.
​
Memberships
Recognised Cultural Heritage Advisor under the Aboriginal Heritage Act 2006
Australasian Society for Historical Archaeology (ASHA)
​
Full CV available on request.
​
​